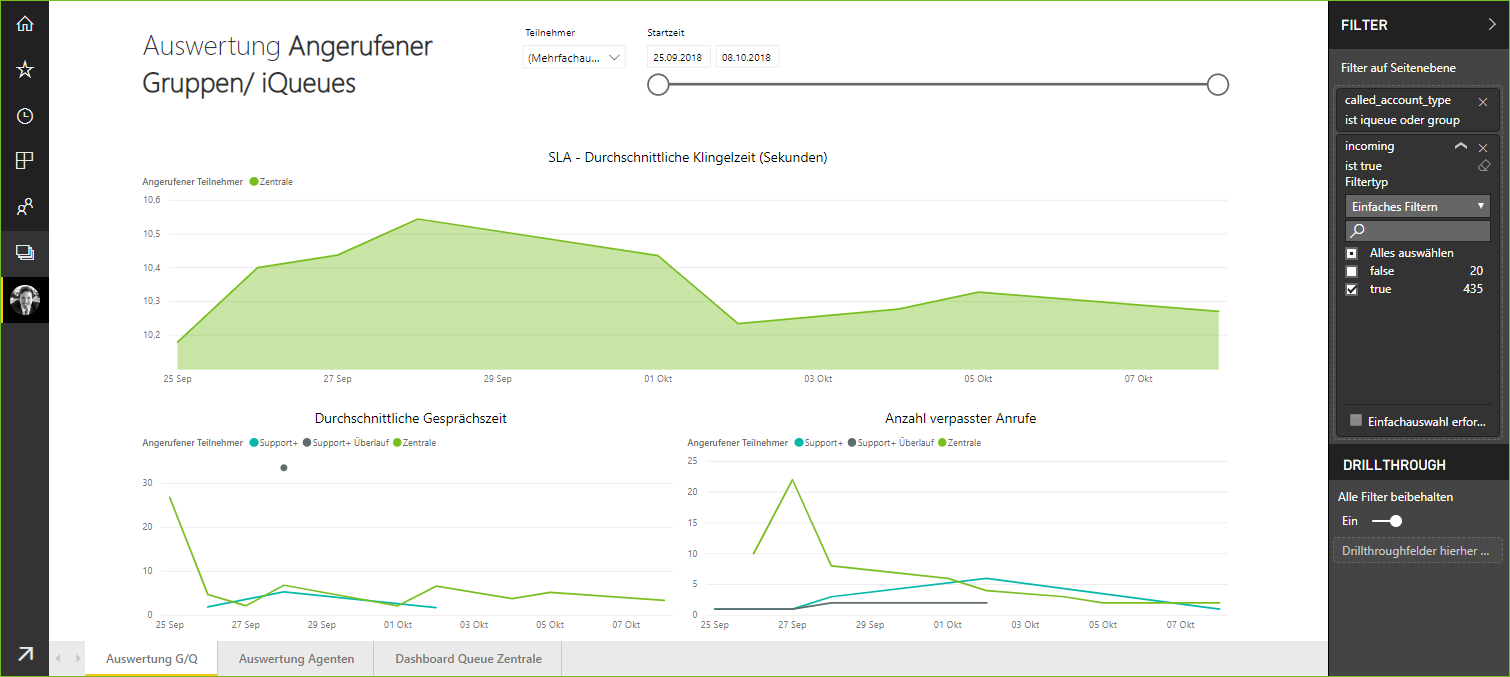 The alternative for extensive visualization and analysis requirements

At Fluxpunkt, we don't think it makes sense to reinvent the wheel or develop products that simply do what others already do - unless we can really do it better and give the customer real added value. We are anxious to find not only one, but the best solution for a problem.
For this reason, we chose Microsoft Power BI as the basis for analyzing and visualizing large amounts of data, generating reports, creating interactive dashboards and, in particular, connecting to external data sources such as SQL databases or Excel sheets.
With Insight Analytics for STARFACE and Microsoft Power BI, you get the power tool for your visualization needs - whether for live dashboards, historical analysis, or linking to any other data source.
With the help of self-defined views and filters you can get the maximum information content out of your data.