Skip to end of metadata
Go to start of metadata
Turn your STARFACE into a DHCP server
 Assign static IP addresses to certain devices (Reservations) 
 Configuration of DHCP options
 Data protection and function preservation: Fluxpunkt modules "do not phone home" and are not dependent on the function/availability of external license servers.

Fluxpunkt DHCP Server for STARFACE transforms your STARFACE PBX into a DHCP server for your telephony subnet and supports you in the consistent separation of data and voice networks.
The DHCP server module allows you to configure DHCP options (e.g. for the provisioning of telephones) and to reserve IP addresses for specific devices.

Advantages
Complete:

 Configuration of static IP addresses using MAC addresses and configuration of DHCP options

Investment protection:

 no dependence on external services/license servers

Economic:

 Purchase once per server. No software maintenance or running costs!
LOS GEHT'S: INSTALLATION
QUestions?
Please have a look at the page "Support / FAQ" in the menu bar above. We have summarized frequently asked questions and answers for you: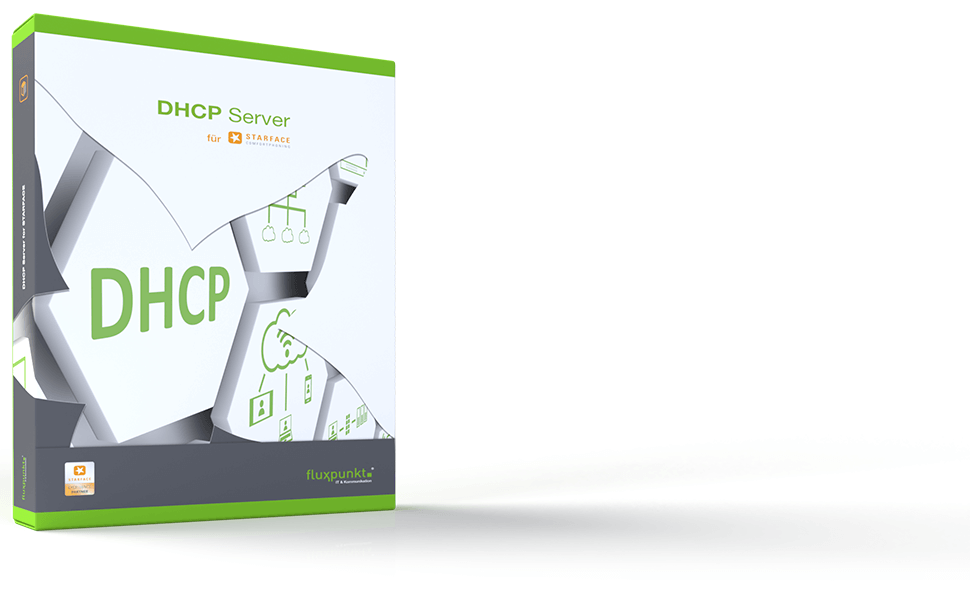 ---
---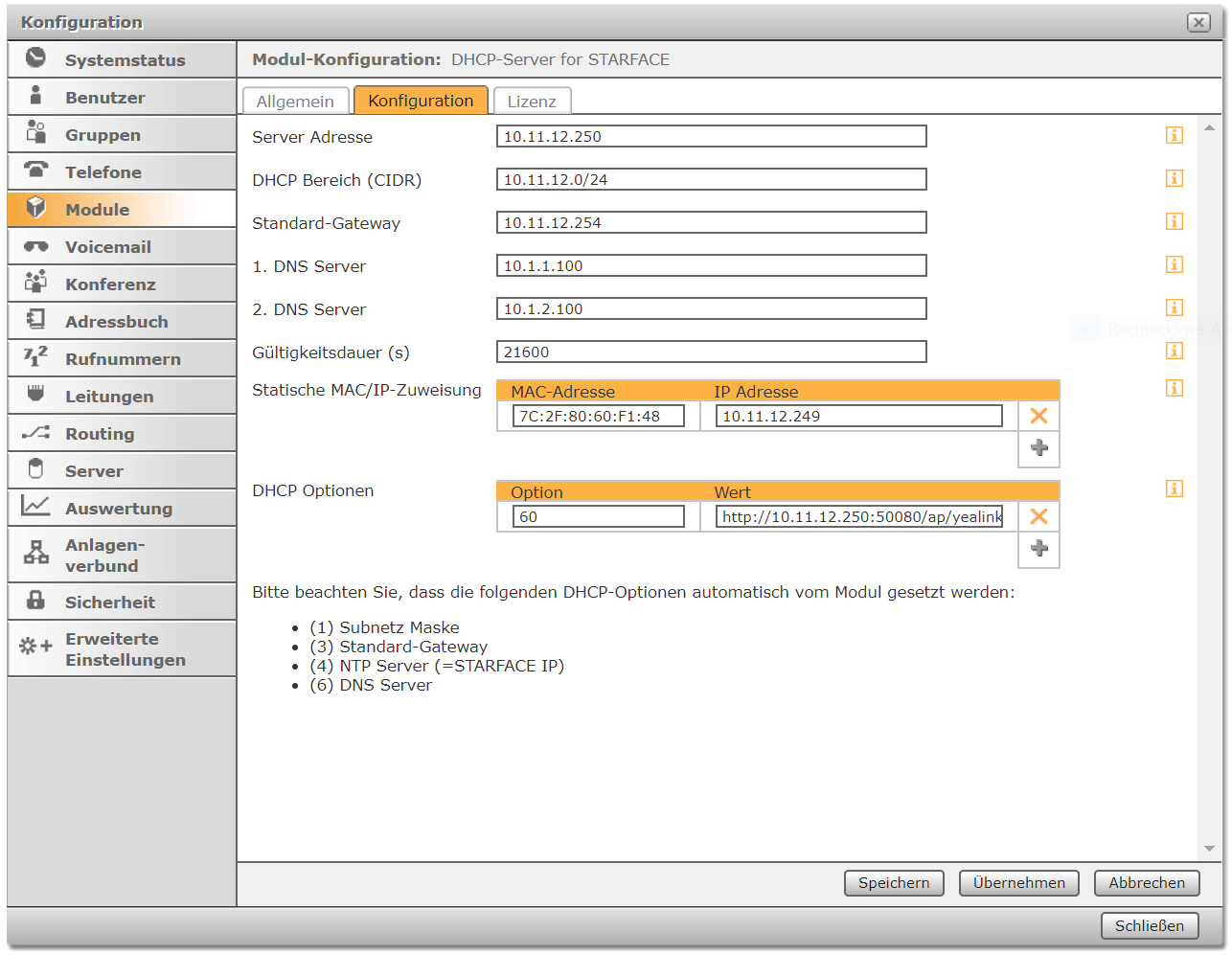 Error rendering macro 'excerpt-includeplus'
No page found for the specified scroll page id.